GEORGES SEURAT | Lithograph | Seated nude, 1883
GEORGES SEURAT (1859 - 1891)
---
Seated Nude, 1883
LITHOGRAPH
---
Handsigned & numbered edition at 20 exemplars only.
From a study realized in 1883 for one of the greatest painting : " "Une baignade à Asnières" / "Bathing in Asnières" (1884).
& for the first time in the world in LITHOGRAPH.
SEATED NUDE - 1883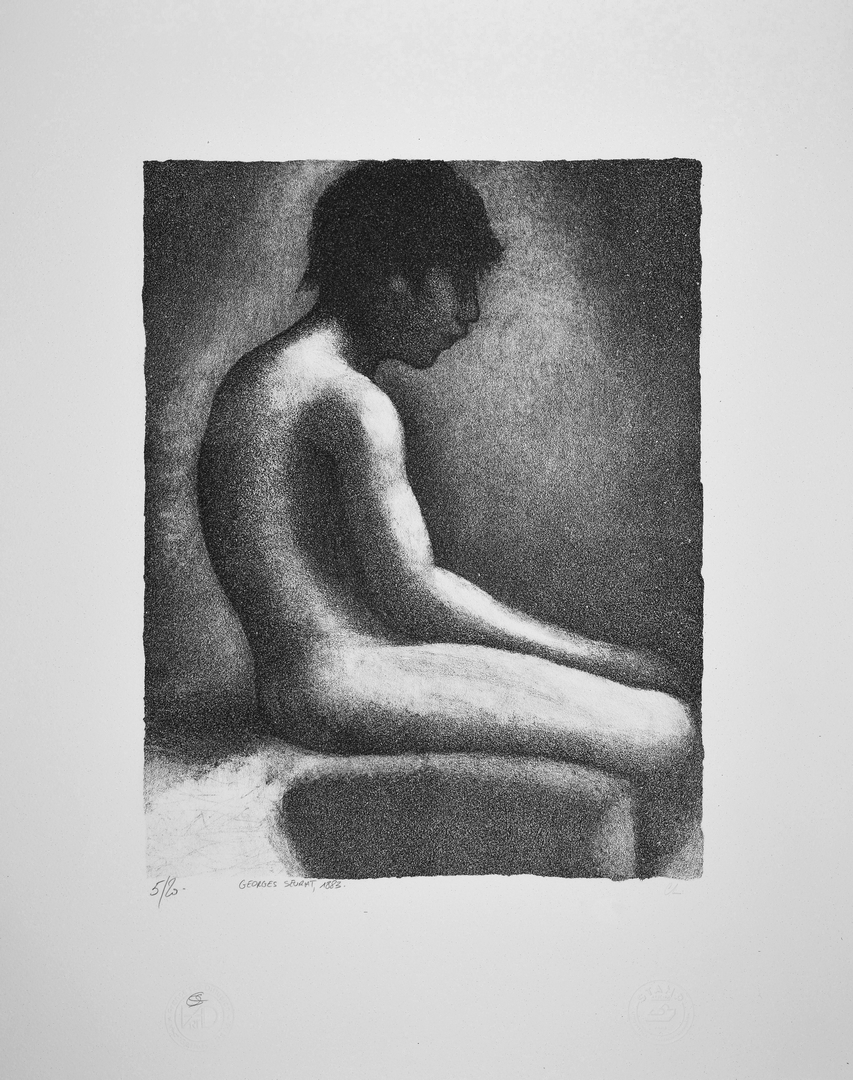 From the drawing to its printing, this lithograph has been entirely realized by hand.
With the same technical and artistic constraints, the same moves are made on the very same period machines.
Drawing on stone, printing colour by colour on lithographic hand-press of 19th century.
---
Title : SEATED NUDE - 1883
Technique : Lithograph
Date : 2019
Publiser : FRANCE ART DIFFUSION
Size : 65,0 x 50,0 cm / 25.6 x 19.7 in
Paper : Vélin d'arches 270g
Justification : Handsigned & numbered in pencil by the lithographer
& the Publisher / Dry stamp of the publisher & the lithography workshop.
Note in pencil : Georges Seurat, 1883
CERTIFICATE OF AUTHENTICITY
---
REMOVAL OF THE DRAWING ON THE STONE AFTER PRINTING
Once the printing of the lithograph is finished, each drawing is systematically destroyed after use.
The lithographer puts down some hydrochloric acid directly on the stone.
Then this stone is grained in order to erase totally the drawing.
Its printing is only issued once and in compliance with the number of expected editions.