KASIMIR MALEVITCH | Lithograph | Painterly realism of a football player, 1915
KASIMIR MALEVITCH (1878-1935)
---
Painterly Realism of a Football Player, 1915
LITHOGRAPH
---
Handsigned & numbered edition at 60 exemplars only.
According to the One of his most famous oil painting from the ART INSTITUTE OF CHICAGO (USA)
& for the fist time in the world in lithograph.
From the drawing to its printing, this lithograph has been entirely realized by hand.
With the same technical and artistic constraints, the same moves are made on the very same period machines.
Drawn and printing colour by colour on "Marinoni Voirin" lithographic flat press of 1920.
---
Title : PAINTERLY REALISM OF A FOOTBALL PLAYER - 1915
Technique : Lithographie
Date of the lithograph : 2018
Publisher : FRANCE ART DIFFUSION
Lithograph en 8 colors
Size : 90x61,5 cm / 35,4x24,2 inches
Paper : Velin d'Arches 270g
Justification : Handsigned & numbered in pencil by the lithographer
Handsigned by the the Publisher
Dry stamp of the publisher and the lithography workshop
CERTIFICATE OF AUTHENTICITY
---
CONCELATION OF THE DRAWING AFTER PRINTING
Once the printing is finished, the matrix is systematically destroyed after after being used.
The printing of the drawing is made only once,
with the number of expected editions.
---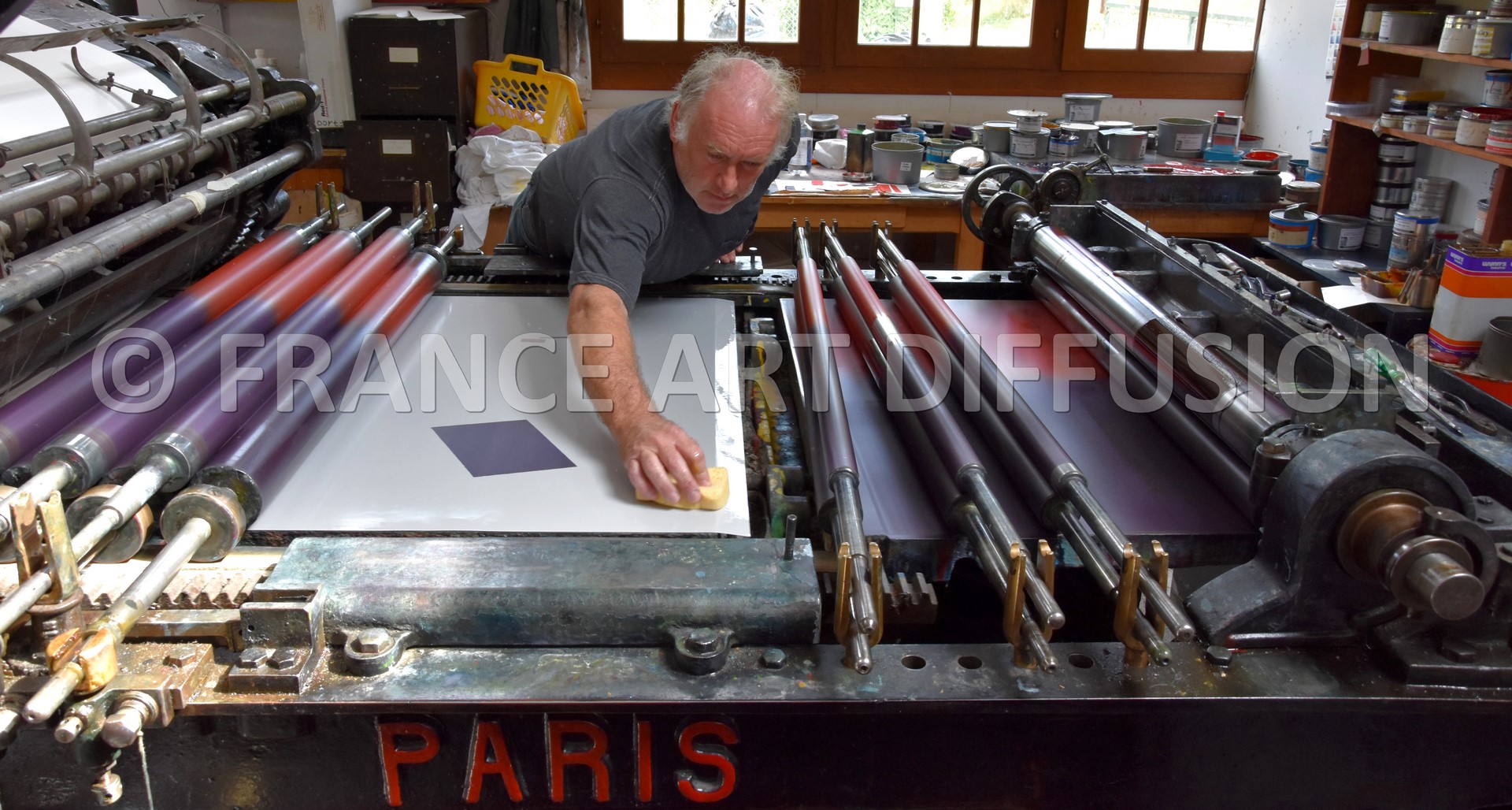 © 2009-2018 - FRANCE ART DIFFUSION - All rights reserved