GEN PAUL,Montmartre,Final Corrected proof,
Gen Paul
1895-1975



*Final Corrected proof
From one of the six illustration of the 1975 Calendar
The personal stamp of Gen Paul appears on this illustration,
just like on his writing paper
*A final corrected proof is the unique copy that contains this inscription.
Given by the artist, used as a reference that authorizes the printer, the lithographer
or the graver to carry out the definitive edition.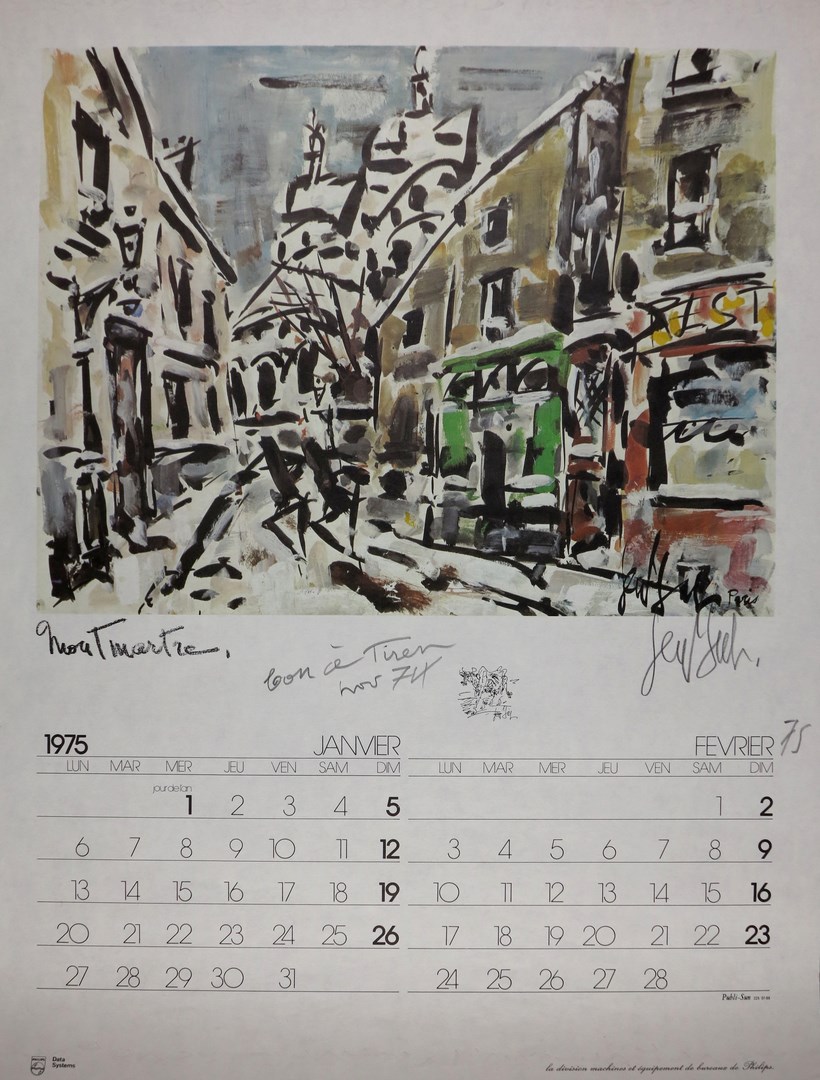 Date : 1974
Complete drawing board
Size : 48x63 cm/18,9x24,8"
Gen Paul signed and wrote in pencil :
"Bon à tirer-Nov 74" (Final corrected proof-November 74) & 75(1975)
Condition : Mint condition
This final corrected proof is coming from the private collection of "Guy Lauson",
the editor of Gen Paul' 1975 Calendar
Certificate of Authenticity
Price on request : info@franceartdiffusion.com