Jean-Etienne Liotard Lithograph
---
---
Jean Etienne Liotard
1702 - 1789
Original Reproduction of 2003 from an original drawing in pastel of 1752
Limited Edition 25ex
Portrait of
Jacques de Chapeaurouge (Child)
1744 - 1805
This exceptional drawing remained the property of the descendants of Jacques de Chapeaurouge up until 2011, year of its sale.
In order to pay a tribute to his ancestor, the last descendant of Jacques de Chapeaurouge decided to issue a reproduction in digigraphy from the original drawing in 2003.
With no commercial value and only released in 25 copies, this litho was simply given as a present to some members of the family.
A very few copies left are presently on sale.
Each copy bears a number and is Pen-signed by the last descendant.
The original patel is listed in the catalogue raisonné of Jean-Etienne Liotard's artworks. (LIOTARD by Marcel Roethlisberger & Renée Loche).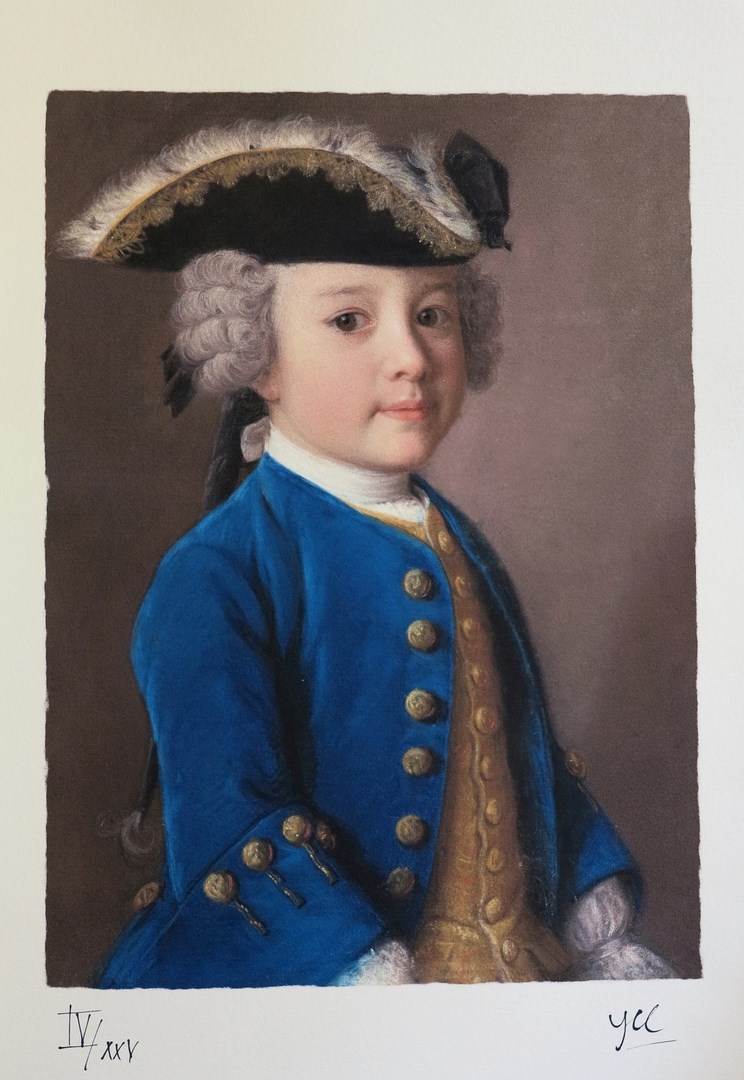 Title : Jacques de Chapeaurouge
Date of drawing : 1752
Date of reproduction : 2003
Paper : Velin d'Arches 310g
Technique : Digigraphy
Edition : n° 5/25
Size : 35x49 cm / 13,8x19,3 inches
Hand-signed & numbered in ink
Mint condition
Certificate of Authenticity
Price & information on request : info@franceartdiffusion.com