| | |
| --- | --- |
| | (1862 - 1918) |
---
LITHOGRAPH | The Moulin Rouge, 1891 *
For the first time in the world in Lithograph

According to the original drawing of the

Toulouse-Lautrec museum in Albi (France

) dated 1891

Handsigned & numbered edition at 60 ex.
From a study of The Toulouse-Lautrec museum in Albi (France), realized in 1891 for his greatest poster : "The Moulin Rouge".
One of the very rare drawings of Lautrec ever made in lithography. Neither during the artist's lifetime nor after his death.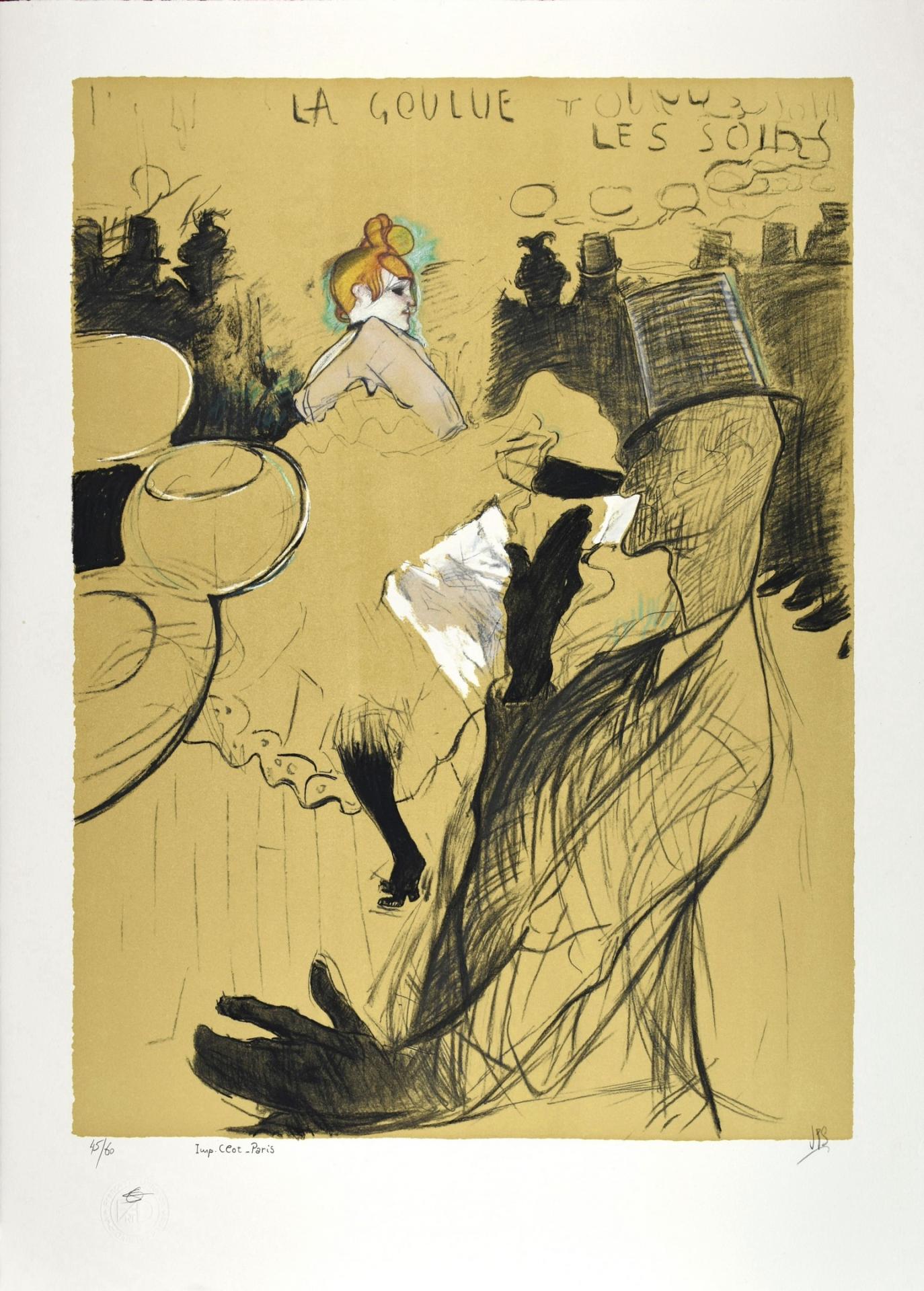 From the drawing to its printing, this lithograph has been entirely realized by hand.
With the same technical and artistic constraints, the same moves are made on the very same period machines. Drawn and printing colour by colour on "Marinoni Voirin" lithographic flat press of 1920.
---
Title : THE MOULIN ROUGE :
The Goulue & Valentin, the Boneless One, 1891
Technique : Lithograph
Printed in 4 passes and enhanced with watercolor
(8 colours with 4 printed + 4 colours applied by hand)
Date : 2020
Publisher : FRANCE ART DIFFUSION
Lithography workshop : Atelier Clot, Paris
Origine : Toulouse Lautrec museum (Albi, France)
Size : 73,8x54 cm / 29,1x21,3 inches
Paper : Vélin d'arches 270g
Justification : Numbered & Handsigned by the lithographer, handsigned by the publisher
Printed note : imp Clot, Paris (Clot Printer, Paris)
Dry stamp of the publisher
CERTIFICATE OF AUTHENTICITY
Advantages of hand highlights in Lithography :
The highlights increase the realism of the drawing.
Each colour and its location have been carefully studied. It has been placed by hand on the lithograph with the greatest precision to "merge" with the original work.
---
Lithograph realized at the Clot Workshop in Paris
The Clot Workshop is one of the most ancient and famous lithography workshop in the world.
Since 1896, its name is associated with those of the greatest painters of the end of the 19th century to now.
Lautrec, Degas, Renoir, Rodin, Monet, Munch.... or more recently Foujita, Matisse, Calder, Soulages printed their artworks here .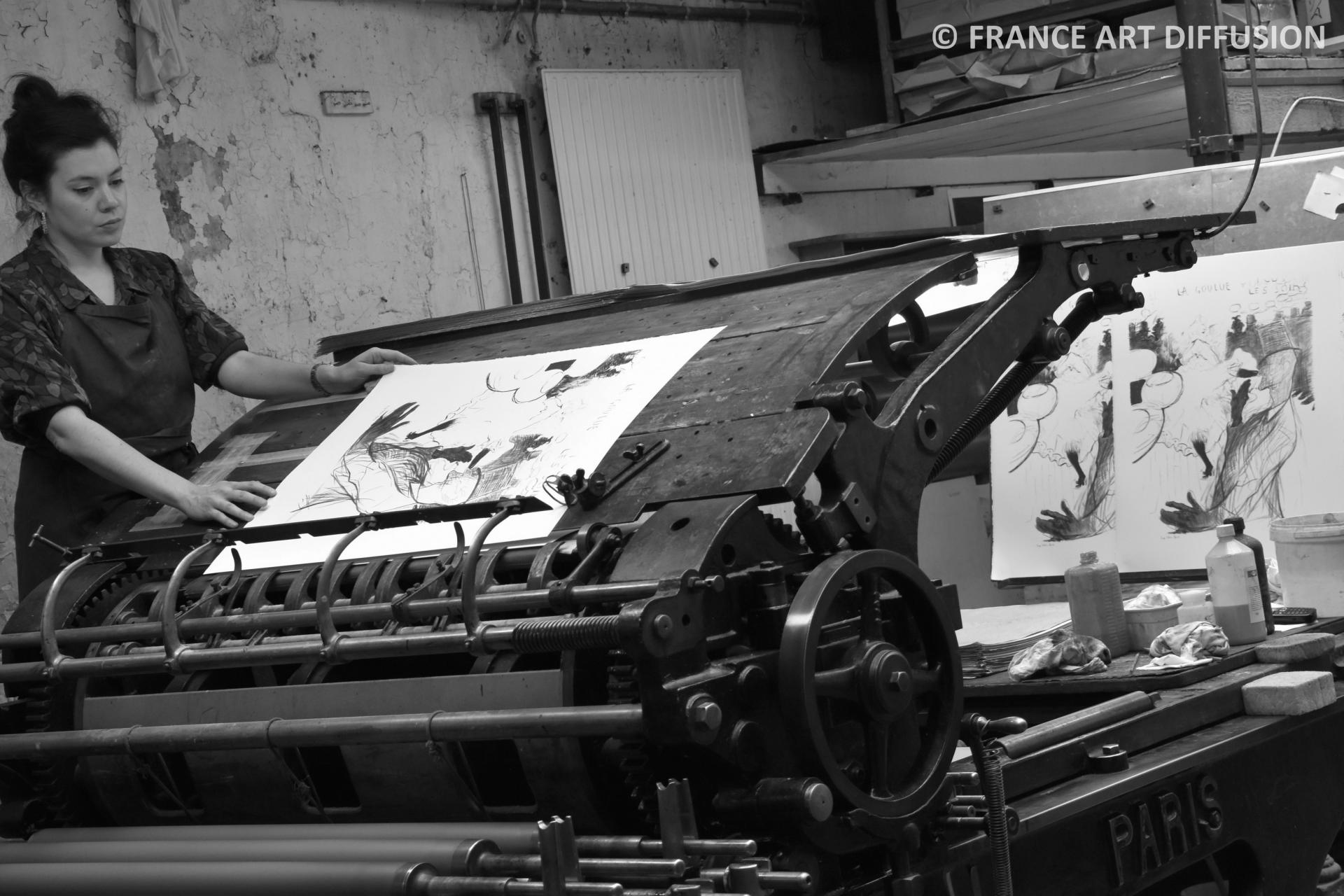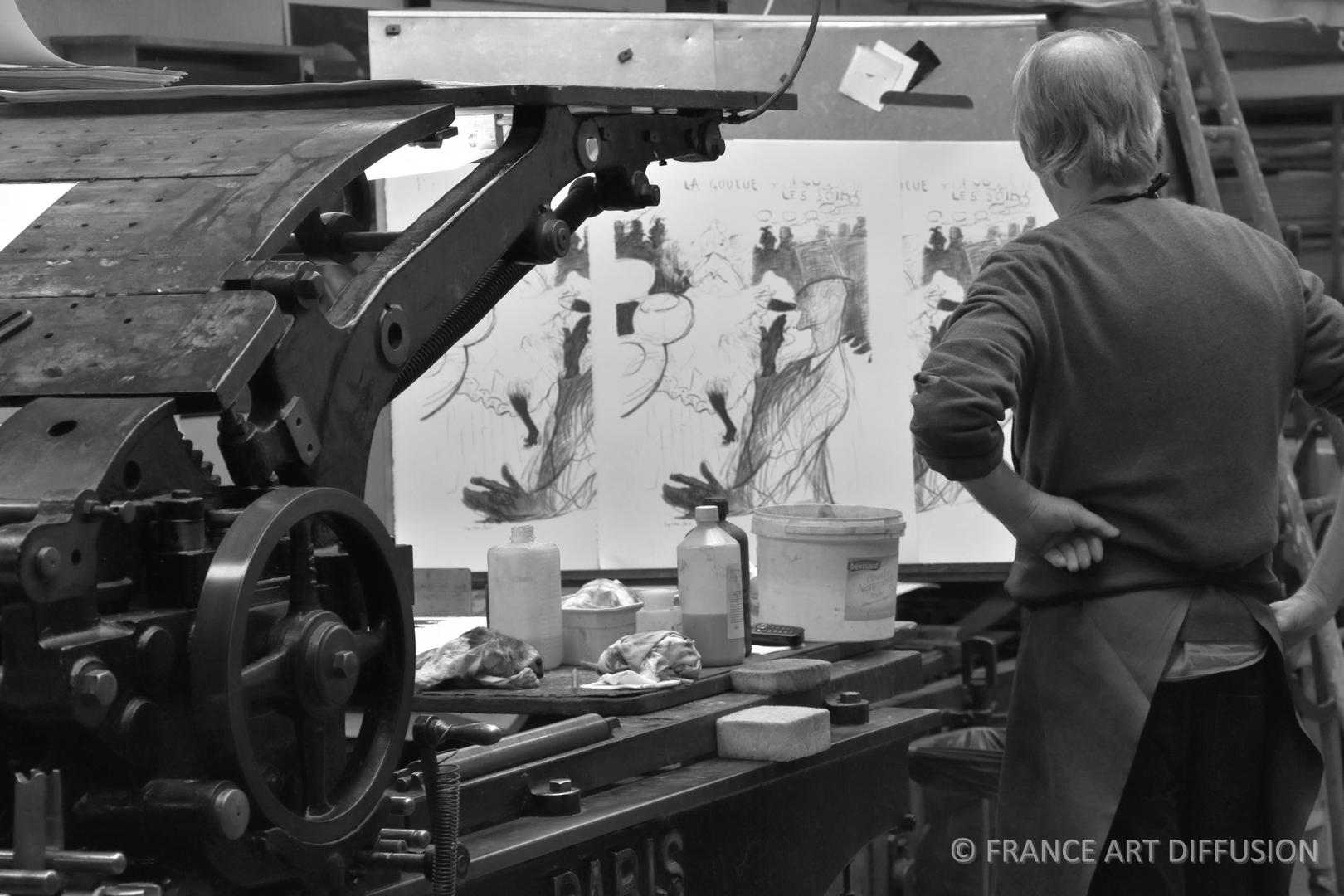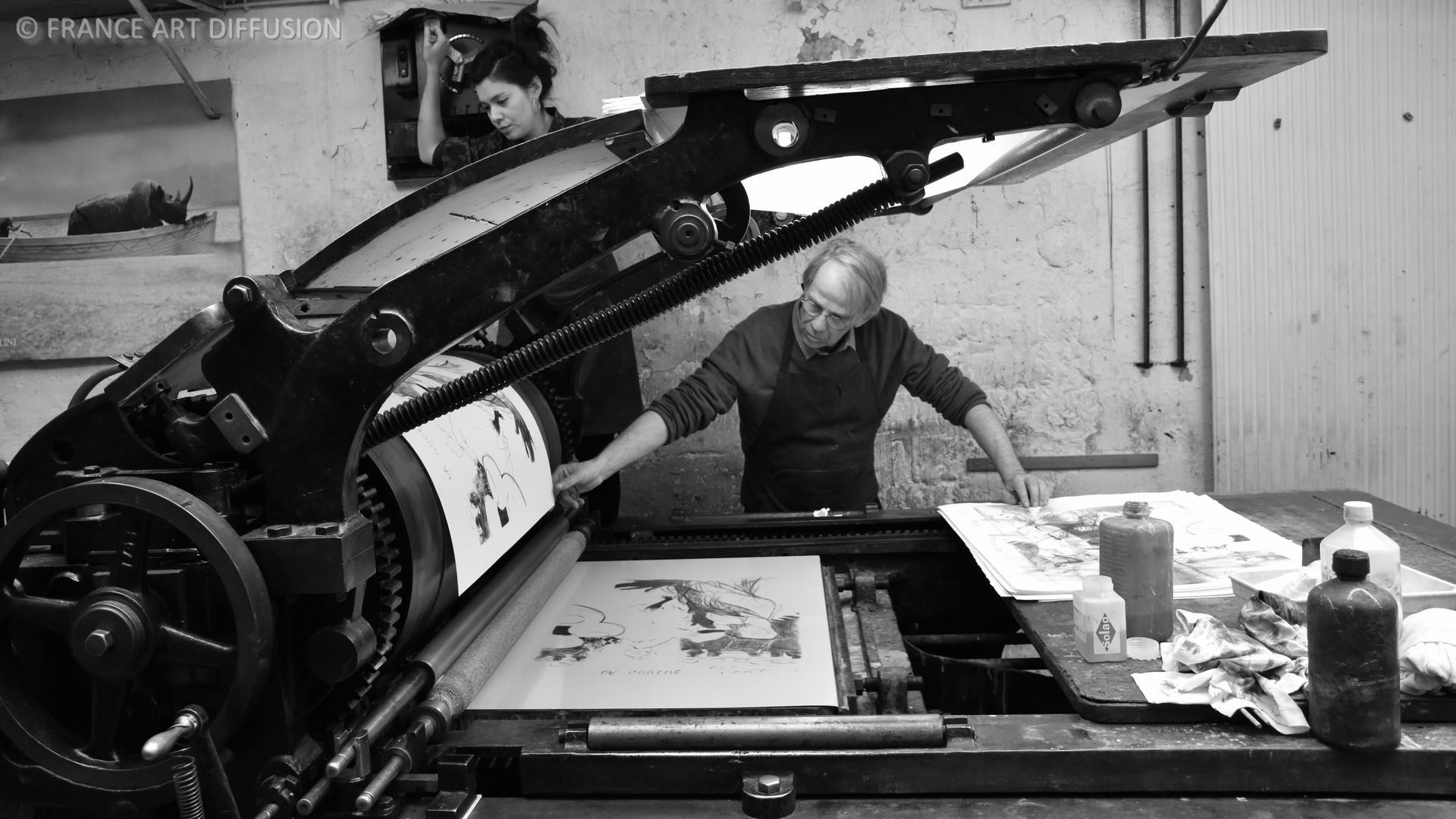 ATELIER CLOT : A place steeped in history
Having a litograh printed at the Atelier Clot is in many ways a unique experience.
This atypical place is more than a workshop ; it is where history and know-how are merging.
Every single corner is highlighted with the past ; not one stone, not one roller or one printing press that does not echo back to it.
For more than 120 years, the Atelier Clot has been linked with the greatest names in Painting.
Lautrec, Degas, Renoir, Rodin, Monet, Munch.... or more recently Foujita, Matisse, Calder, Soulages…
This list is so prestigious that we do not get tired of declaiming it.
Printing a litograph at the Atelier Clot is expecting more than just the successful achievement of a project.
It is wondering if places and machines may have a memory.
It is spreading History on paper.